Marilyn Monroe exhibition in Rome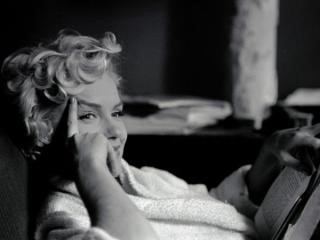 Marilyn Monroe was a timeless icon of beauty and sensuality, and on June 1st, 2016, she would have been 90 years old. In celebration, Palazzo degli Esami in Rome's Trastevere area has dedicated a large display to the Hollywood star, with around 150 pieces from the personal collection of Lee Strasberg.
As a part of the display, visitors will be able to admire clothes, accessories, letters and notebooks, as well as movie clips and contracts that once belonged to Marilyn Monroe. There will also be a collection of beautiful photos, some of which have not been published previously, with notable original prints from iconic photographers, such as Milton Greene, Alfred Eisenstaedt, George Barris and Bernt Stern.
The exhibition will be on display until November 20th and is a wonderful treat for families who love the movies and old Hollywood glamour.
Essential Information
Address: Palazzo degli Esami, Via Girolamo Induno, 4, 00153 Rome
Opening hours:
Monday to Thursday: 10.00–19.00
Friday & Saturday: 10.00–22.00
Sunday: 10.00–20.00
Ends 20th November 2017
Entry fees:
Adults: €22.00
Children (7 to 13 years): €13.50
Children under the age of 7: Free
Search Keywords
Enter keywords below to perform a search within the events to find more relevant posts