Renaissance art at the Diocesan Museum in Milan
Italian Renaissance artist Pietro Perugino is being celebrated in a new exhibit at the Diocesan Museum in Milan – a great day trip for art-loving families.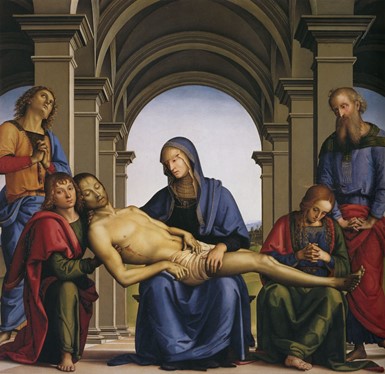 Between 1446 and 1523 prolific Italian Rennaisance painter Pietro Perugino created a number of astonishing works of art. A number of these works are preserved in Milan's Diocesan Museum, available for visitors to view. This exhibit is known as the "Perugino's Adoration of Shepherds" and it welcomes families of all ages to this celebration of art.
Perugino, who had two lively workshops in Florence and Perugia, was one of the most famous Italian painters of the Renaissance period. Art aficionados often cite his work as being a combination between Piero Della Francesca, Andrea del Verrocchio and Umbrian.
It was in 1478, when Perugino was called to Rome by Pope Eugene IV, that the painter's career gained recognition. Perugino was hired to decorate the Chapel of the Conception in Rome and was eventually entrusted with the decoration of the Sistine Chapel in 1481.
In the Sistine Chapel, Perugino created various frescoes and painted his masterpiece, "The Delivery of the Keys". In this fresco, Perugino adopted a compositional scheme and technique that is seen in his other famous work, "The Marriage of the Virgin". After these works, the artist soon found fame and became renowned across Itay.
The exhibit in Milan will run until the end of January 2018, welcoming all families and travellers.
If you're considering a family holiday to Milan but don't want the stress and insecurity of having to arrange all the details yourself, take a look at our wide selection of Italy family holidays. Each and every one of our Italy family holidays is tailor-made and personalised to you and your family. We can arrange day trips and tours for you, car rental and restaurant reservations, as well as flights, airport transfers and accommodation.
For more information about our Milan family holidays, contact us online or call us directly on 01223 637331.
Search Keywords
Enter keywords below to perform a search within the events to find more relevant posts