Rome's theme park re-opens
Rome's most famous theme park has re-opened its doors to the delight of local families and tourists with new attractions, mazes and fun shows and performances.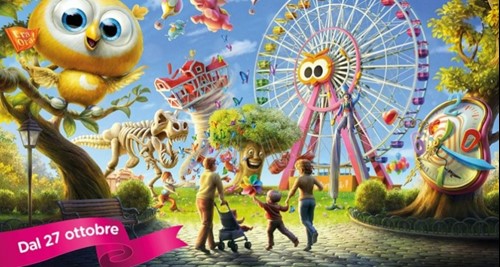 Luneur is Italy's oldest amusement park, having originally opened its doors in 1953. It is also the most famous theme park in Lazio, with its mascot Luna the Owl a familiar icon of the region, but the park has been closed in recent months for refurbishment. However, as of late October, the park re-opened, offering an array of family-friendly activities to enjoy.
The open-air park spans around seven hectares and has a variety of rides and attractions to enjoy, including the classics, such as the Ferris wheel and carousel. The park has also rejuvenated with some new attractions, including a garden maze, a circus and life-like dinosaurs. There are also plenty of new themed areas to enjoy and the park is suitable for children of all ages - for example, there is a toy library and playground for smaller children, and adrenaline-fuelled fun challenges and adventure courses for teenagers.
If you're thinking about visiting Rome with your family and would like to find out more about our Italy family holidays and activities, please call a member of our team on 01223 637 331 or click here to send an online enquiry.
Search Keywords
Enter keywords below to perform a search within the events to find more relevant posts