The finest Italy family holiday restaurants
On your next Italy family holiday, consider these family restaurants for a memorable Italian dining experience.
With the beginning of 2018, the time has come for the catering world to take stock of the past year. With this in mind, smart restaurant reservation service Quandoo has given awards to the most distinguished restaurants in 2017. The finest family restaurants in Italy were awarded Quandoo's Q-Awards, based on the most popular and best-reviewed restaurants on the peninsula.
On your next Italy family holiday, be sure to visit these highly acclaimed restaurants.
THE MOST POPULAR RESTAURANTS IN ROME AND LAZIO
Restaurant Piperno stands out at the top of the list of popular restaurants in 2017 for its exquisite taste and gourmet dishes. For over 150 years, the restaurant has successfully served up the specialities of the Roman culinary tradition.
Famed for their kosher sauce, Nonna Betta appears in second place. Among the few places in Rome that serve the popular Jewish cuisine, this ideal Italy family holiday restaurant earns a place in the top three most booked restaurants in Italy for 2017.
In third place, Ditirambo teases the palate of Romans with their quality products and original combinations.
Looking beyond the borders of the capital, the place food lovers go for delectable food is undoubtedly the area of ​​the Castelli Romani. Here you'll find a concentration of family restaurants and some of the most popular restaurants in all of Lazio.
There's the steakhouse Kirby's Garden in Marino, and for outstanding examples of local cuisine, Palazzolo a Rocca di Papa and Arte e Vino in Castel Gandolfo are a must-visit.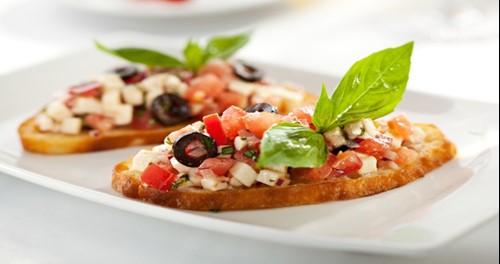 THE MOST POPULAR RESTAURANTS IN CAMPANIA AND SICILY
The Amalfi Coast and the eastern coast of Sicily are ideal destinations for travellers looking for some good family restaurants in Southern Italy.
When you explore Southern Italy on your Italy family holiday, you'll find a concentration of Southern Italy's most popular restaurants in Campania and Sicily. The most popular selections in these regions are inevitably the restaurants that specialise in local cuisine.
Next2 and Il Ritrovo, both in Positano on the Amalfi Coast, bring to the table the intense and genuine flavours of Campania cuisine. However, the fish restaurant Il Pirata di Praiano is the perfect place for you and your family if you enjoy seafood as it is famed for its specialities.
Focussing on Sicily, there's Al Saraceno and Osteria Antica Marina in Taormina and Catania, respectively, that enhance any Italy family holiday with the delicacies of Sicilian tradition.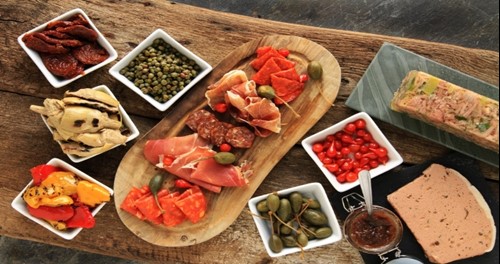 THE BEST REVIEWED RESTAURANTS IN ITALY
As well as the most reserved, Quandoo has also identified family restaurants that, thanks to quality cuisine and excellent management of the online booking service, have obtained the best reviews.
These are the top three highest reviewed restaurants to visit on your next Italy family holiday:
1.      Sake, Pozzuoli (Naples)
In first place is Sake, a sushi restaurant and cocktail bar in Pozzuoli, which, thanks to the freshness of its food and excellent value for money, has obtained a score of 5.9 / 6.
2.      Alle Darsene di Loppia, Bellagio (Lake Como)
In second place is Alle Darsene di Loppia in Bellagio (Lake Como), whose refined cuisine based on fish has earned it an excellent 5.7 / 6.
3.      Il Convivio Troiani (Rome)
In third place is the starred Il Convivio Troiani (5.5 / 6), located in an elegant 16th-century building, ideal for a quality gourmet dinner with your family.
Get in Touch
Any of these famous restaurants will bring flavour to your next Italy family holiday. If you're interested in visiting any of the places mentioned in this blog and would like one of our travel experts to put together a tailor-made Italy family holiday for you, contact us via our online form or call us directly at (UK) 01223 637331.
Search Keywords
Enter keywords below to perform a search within the events to find more relevant posts