Ways to save money on a family holiday
If you've been searching for a budget-friendly summer holiday this year, then you may be annoyed by the price increases during the school holidays. While this is often blamed on tour operators, it is usually due to increased prices charged by airline companies and hotels during the peak season. Here at Family Holidays Italy, we do our best to keep costs down so that we can offer you the best price on a family holiday to Italy, so if you're thinking about a family trip to Italy, why not enquire and we'll do our best to stick to your budget. Meanwhile, here are some of the ways that you can save money on a family holiday.
Set a budget & stick to it!
The first thing that we recommend you do is sit down and think about how much you want to spend on your family holiday, including how much spending money you want to take with you. Having a budget in mind will help you avoid costs spiralling.
Shop around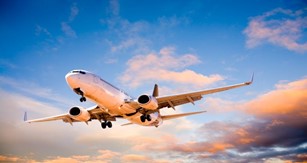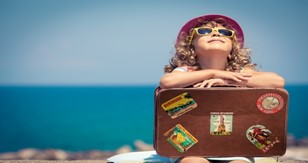 To get the best price, we highly recommend that you shop around, whether you're doing the holiday yourself or relying on a tour operator. If you want to plan the holiday yourself, you can use special websites, such as Skyscanner, which allow you to compare flight prices to get the best deal and there are also many websites available to compare hotel prices.
If you're opting for the security and financial protection of booking a package through a tour operator, ask a few companies for a quotation for the same holiday so that you can compare prices – keep in mind that some companies do not include services such as airport transfers, tax or luggage in their prices so read the small print to avoid later charges!
Be savvy with your flights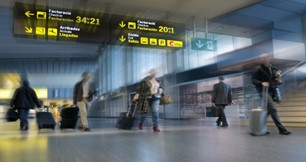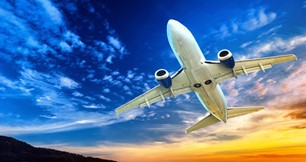 Flights throughout the day are usually priced differently, even with the same airline. As early and late flights tend to be less popular, these are often cheaper and the savings can really add up on a family trip.
Another worthwhile trick, if the airline offers it, is to book a "flexible fare" ticket, which allows you to change the date of the flights by a few weeks for free. Using this type of fare, you can book cheaper flights outside of the school holidays and then later change the dates to your actual dates of travel. Just make sure you check the airline's terms and conditions before trying this trick to avoid being caught out by the small print.
Take the shuttle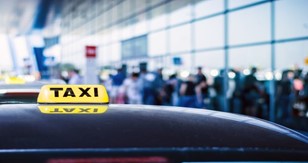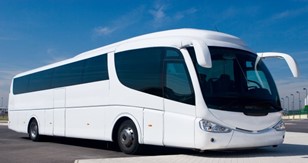 Airport taxis are often costly and, even though cities, such as Rome, have introduced flat fares for transfers between the airport and city centre, the price is still much more than if you choose to take the shuttle bus. For example, taking a taxi between Fiumicino Airport and Rome's city centre costs €48, but the Terravision shuttle bus only costs €4 per person – for a family of four, this would add up to a saving of around £55 for a return journey.
If you do choose to take a taxi, make sure you take a licensed taxi and agree the price in advance of travel to avoid being caught out. If you book a holiday package through us, note that we include airport transfers as standard in our packages so you can rest assured that this part of your trip has been booked and paid for.
Book a family room
At most hotels, it is cheaper to book a single, large family room instead of multiple rooms, and most hotels offer triple and quad rooms that can accommodate families. If you are happy to share a family room, this can be a great way to save money and also spend some quality relaxation time together on holiday.
Save with self-catering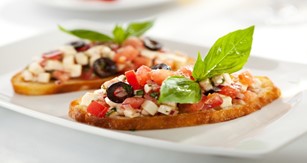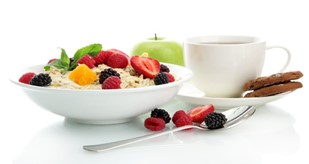 Paying for meals out on a family holiday can really add up so, to save while you're away, consider booking a self-catering apartment so that you can prepare packed lunches and evening meals yourself using fresh ingredients from a market or deli. Some larger hotels offer on-site apartments too, which means that you can still benefit from the hotel's services and facilities for that luxury holiday experience.
Although we don't tend to recommend half-board in Italy because the restaurants serve such delicious and diverse food, it can also be a good way to save money and avoid unexpected costs while on holiday. Plus, filling up at breakfast and dinner with half-board at the hotel will mean you perhaps won't need too much to keep you going during the day so you can pick up, for example, a cheap slice of pizza from an authentic pizzeria or a panino from a café, which will only set you back a few euros.
Sightseeing passes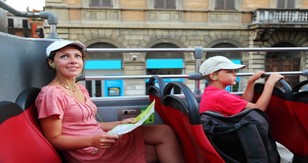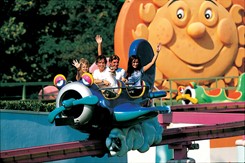 Some cities offer discount sightseeing passes, which grant you entry to numerous museums and attractions. If you plan to do a lot of sightseeing on your family holiday, then this can be a great option for you to keep costs down while not missing out on the best sights. Alternatively, if you only want to visit one or two attractions, make sure you buy tickets in advance for the best price – some attractions even offer discounts if you buy online and print your own tickets, including some theme parks in Italy, such as Gardaland near Lake Garda.
Keep in mind that many attractions offer discounts for children and sometimes very young children and babies can enter for free so be sure to check the policies before buying tickets.
Another tip is to pre-book hop-on/hop-off bus tour tickets. Not only does this offer you an economical way to see the main sights and learn more about them with the on-board commentary, but as the tickets are usually valid for 24 or 48 hours, the buses are also a great way to get about the city, meaning you don't have to rely on taxis or public transport.
If you're thinking about a family holiday in Italy, then you may be surprised at what you can save by booking a package holiday with us. We work directly with our suppliers to bring you the best price and, as our agents were all born and raised in Italy or have lived there, we can offer you local travel tips to make the most of your budget. For a holiday quote personalised to your family, please contact us. Alternatively, you can browse our selection of family holidays to Italy on this dedicated page of our website.
Search Keywords
Enter keywords below to perform a search within the events to find more relevant posts